Programmer 101: Teach Yourself How to Code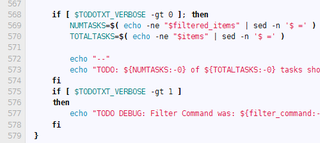 You've always wanted to learn how to build software yourself—or just whip up an occasional script—but never knew where to start. Luckily, the web is full of free resources that can turn you into a programmer in no time.
Since the invention of the internet, programmers have been using it to discuss software development techniques, publish tutorials, and share code samples for others to learn from and use online. If you're curious about how to become a programmer, you can get off to a running start using tons of great free web-based tutorials and resources.
First Things First: Don't Get Hung Up on Choosing a Language
A common pitfall for beginners is getting stuck figuring out which programming language is best to learn first. There are a lot of opinions out there, but there's no one "best" language. Here's the thing: In the end, language doesn't matter THAT much. Understanding data and control structures and design patterns does matter very much. Every language—even a simple scripting language—will have elements that you'll use in other languages as well and will help you learn. In classes I took to get my degree in Computer Science, I programmed in Pascal, Assembly, and C—languages I never actually got paid to program in professionally. I taught myself every language I've used in my career, reusing concepts I already knew, and referring to documentation and books to learn its syntax. So, don't get hung up on what language to learn first. Pick the kind of development you want to do, and just get started using one that works.
There are several different kinds of software development you can do for various platforms, from the web to your desktop to your smartphone to a command line. In this article, we'll outline some of our favorite starter tutorials and resources for teaching yourself how to program for each major platform. We're going to assume you're a savvy user, but a newb when it comes to wrangling code snippets, so we'll keep things at the beginner level. Even just following through a beginner programming tutorial, you'll be happy to see how far you can get.
Desktop Scripting
Web Development
Instead of being bound to specific programming languages and the look and feel of a particular operating system, you can put your killer application in the browser and run it in the cloud, as a webapp. Welcome to the wonderful world of web development.
Command Line Scripting
If you want to write a program that takes textual or file input and outputs something useful, the command line is the right place to do it. While the command line isn't as sexy or good-looking as a webapp or desktop app, for rapid development of quick scripts that automate processes, you can't beat it.
Add-ons
Nowadays, modern webapps and browsers are extensible with with bits of software that bolt onto them and add features. Add-on development is gaining in popularity as more developers look at existing software, like Firefox or WordPress, and think "But if only it could do THIS..."
Web Development for the Desktop
Mobile App Development
Patience, Elbow Grease, Trial and Error
Good coders are a special breed of persistent problem-solvers who are addicted to the small victories that come along a long path of trial and error. Learning how to program is very rewarding, but it can also be a frustrating and solitary experience. If you can, get a buddy to work with you along the way. Getting really good at programming, like anything else, is a matter of sticking with it, trying things out, and getting experience as you go.
This article is just one self-taught programmer's top-of-mind recommendations for beginners. Experienced programmers: What did I miss? No matter your skill level, add your thoughts and recommendations for beginners to the comments.